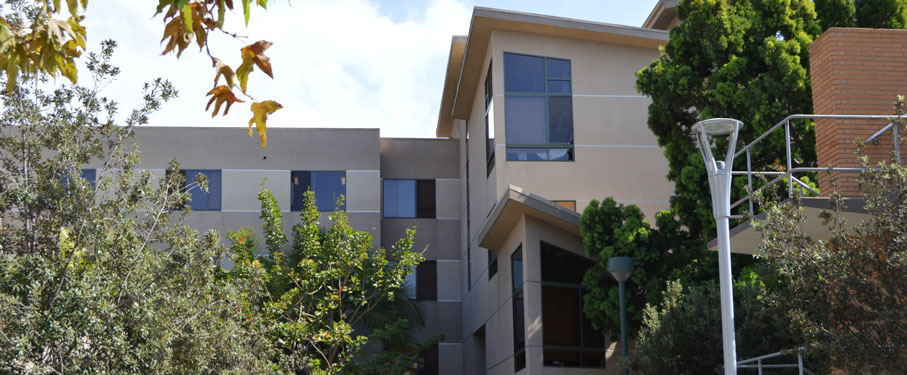 Starting in Fall 2020, SFTV will offer a Living-Learning Community for 20 to 24 incoming freshmen in a wing of Del Rey South on North Campus. This community will help students jump-start their college careers by putting them in close proximity with peers who share their interests. Students in this community will be able to:
Quickly meet classmates who are studying the full range of majors and disciplines at SFTV
Interact closely with the community's co-directors, who will be SFTV faculty members
Enjoy on- and off-campus activities arranged by co-directors, such as studio visits, show tapings, and watch parties for major awards shows
Community members will be required to take two courses together with fellow members during the freshman year, one in fall (First Year Seminar: History of Television) and one in spring (a one-unit course to be determined). They'll also be required to attend a pre-determined percentage of events arranged by the co-directors. Finally, all members will sign an agreement outlining the community's requirements along with the consequences of not meeting them.
Spots in SFTV's living-learning community are available by application only. Applications will be open starting on Wednesday, April 1, 2020. Check back on this date for a link to the application.