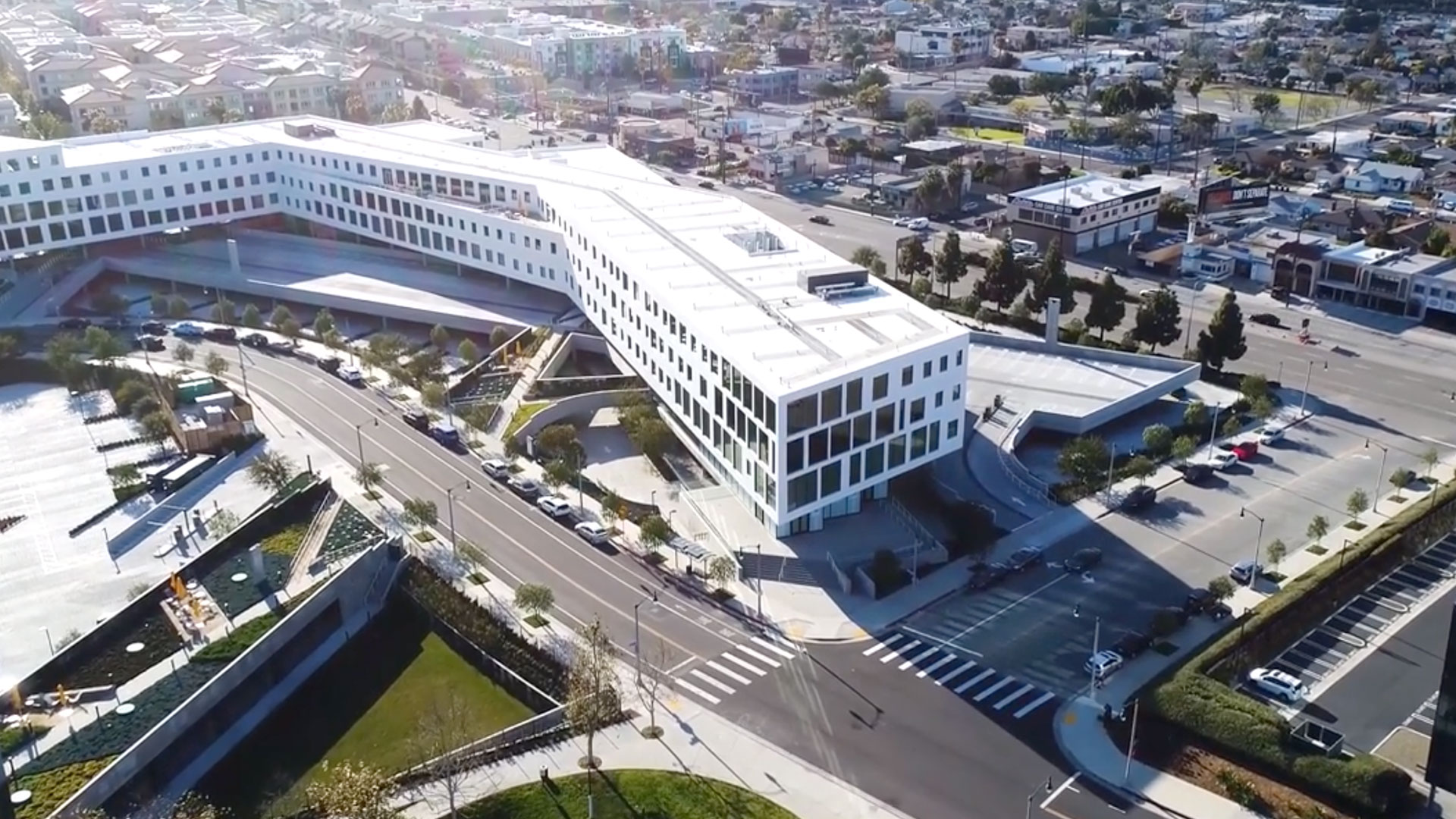 When you come to LMU for a campus tour, don't forget to schedule a visit to see the film school's state-of-the-art facilities.
General SFTV tours are guided by current film students, who can answer your questions while providing you with an opportunity to view our soundstages, animation and visual effects labs, post-production and sound facilities and Mayer Theater. Meet current film students and staff in your area of interest and gain a first-hand look at the inner workings of our program. Reservations are highly encouraged, as space and dates are limited. To make a reservation via our Student Production Office, please visit SPO's event page. Or contact the SPO office at 310.338.4443 or productionoffice@lmu.edu.
Interested in our Graduate Programs? We offer guided tours of our Playa Vista Campus, home of the SFTV Graduate Program. Go to our SFTV Graduate Program Tours registration site, to schedule a tour.