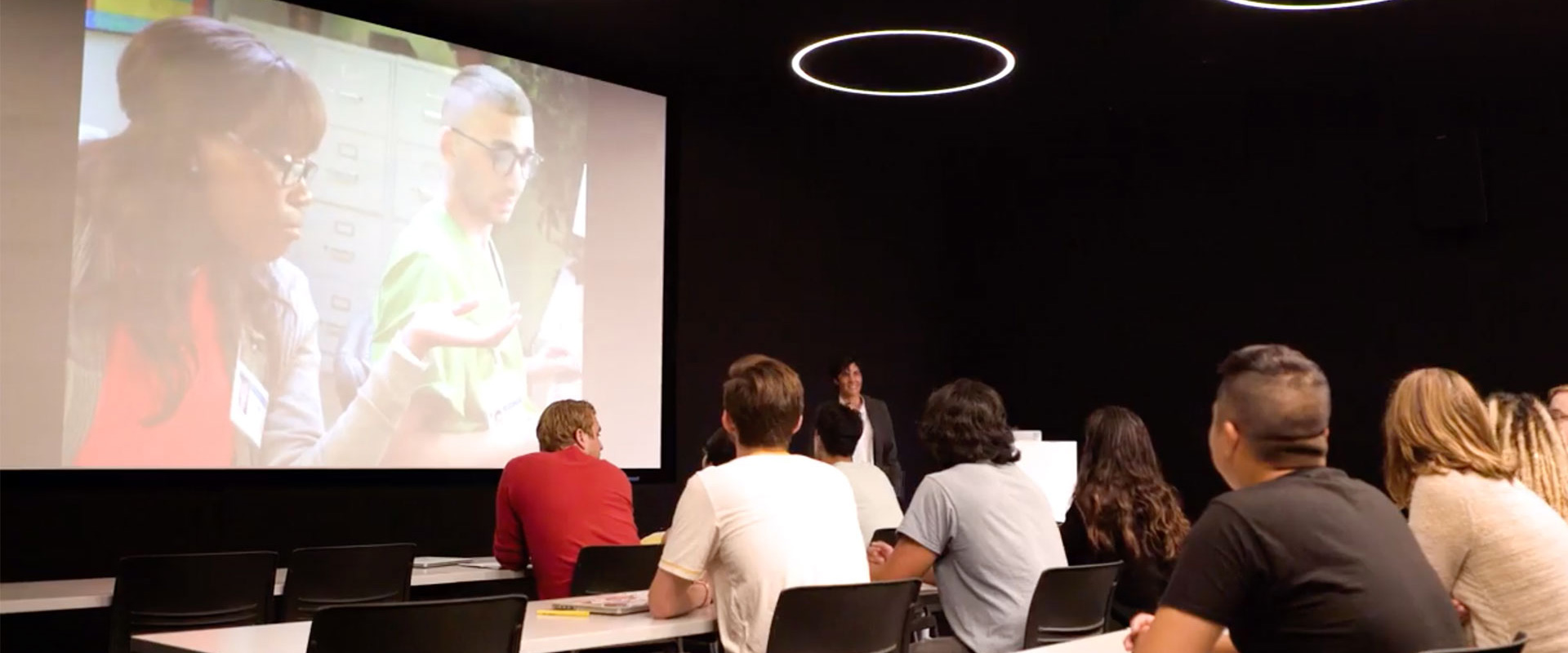 Film, TV and Media Studies
Develop your critical eye and broaden your academic experience in the Film, Television, and Media Studies program. With an interdisciplinary structure and global perspective, you'll explore the many ways in which filmmakers have used the media as a means of personal expression as well as a tool for interpreting the world.
What You'll Learn
A degree in Film, TV, and Media Studies prepares students to become informed citizens, critical thinkers, and savvy interpreters of the visual information that surrounds us. These skills are highly prized today in our screens-everywhere society.
You'll study the theoretical, historical, and critical foundations of films, TV, and other visual media
You'll engage in classroom discussions about how visual media are made and used, and how they influence our understanding of the world
You'll examine power dynamics and representation in film and TV, and assess their impact on perceptions of gender, race, class, sexual orientation, and more
You'll learn to write fluently and critically about all of these topics
You'll gain the knowledge you need to become a critic, archivist, or reviewer, and you'll be well-prepared for jobs in other fields such as academia, journalism, and more
This program of study does not involve hands-on filmmaking. Students pursuing this degree who'd like to try filmmaking are encouraged to take classes in animation or screenwriting, or to spend a semester abroad in our International Documentary program in Bonn, Germany. Conversely, we welcome all students to take coursework or a minor in this program. It develops valuable critical-thinking skills in future storytellers and content creators.