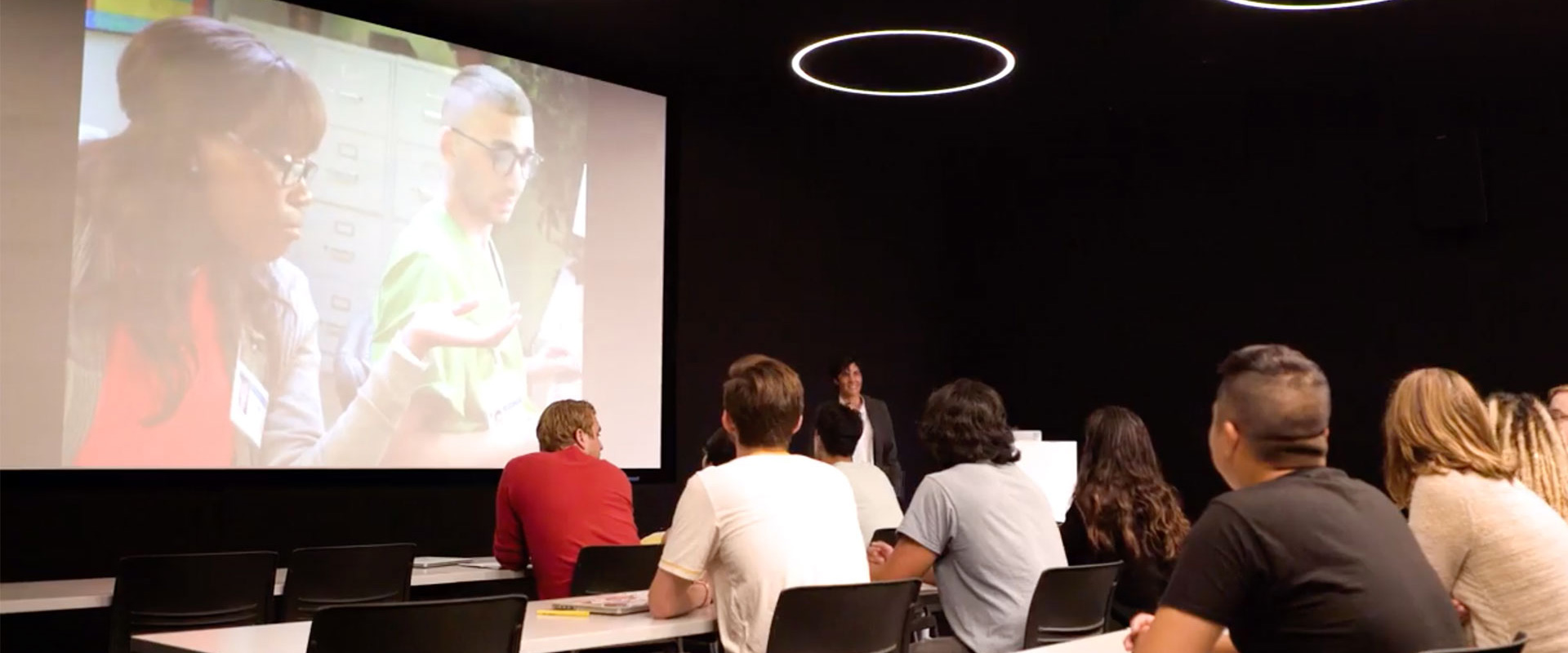 Film, TV and Media Studies
Develop a critical eye in the Film, Television, and Media Studies Program. In this course of study, you will explore the many ways in which filmmakers have used the media as a means of personal expression as well as a tool for interpreting the world.
What You'll Learn
A degree in Film, TV, and Media Studies prepares students to become informed citizens and savvy interpreters of the visual information that surrounds us. You accomplish this through:
Studying the theoretical, historical, and critical foundations of films, TV, and other visual media
Examining power dynamics and representation in visual media, and understanding how they influence perceptions of issues such as race, class, gender, and sexual orientation
Learning to write fluently and critically about all forms of visual media
Whether taken as a major or a minor, Film, TV, and Media Studies develops valuable critical-thinking skills in future storytellers and content creators in careers such as archivist, critic, journalist, scholar, and many others.
This program does not involve hands-on filmmaking. Students majoring in Film, TV, and Media Studies who would like to try filmmaking are welcome to take classes in animation or screenwriting, or to spend a semester abroad in our International Documentary program in Bonn, Germany.