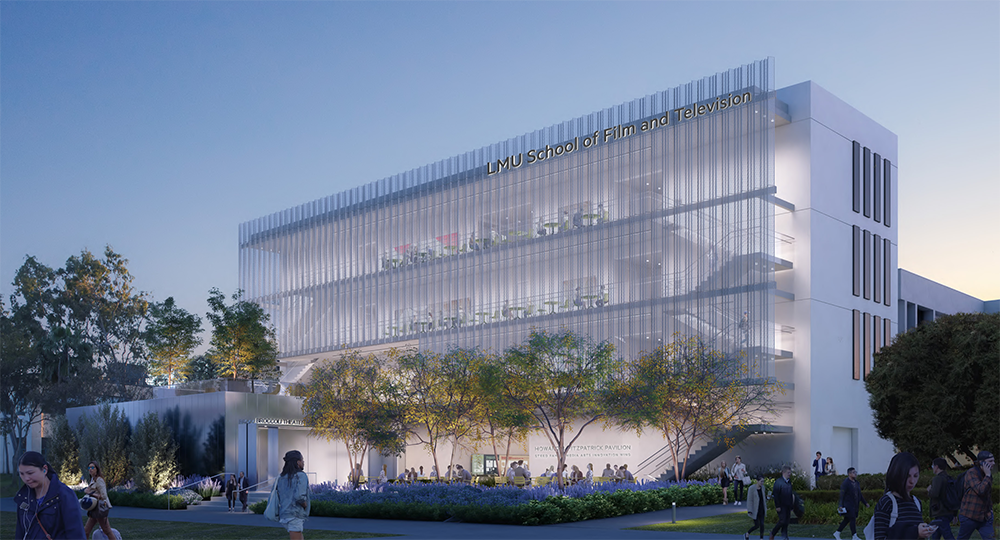 The Howard B. Fitzpatrick Pavilion will give our students access to and training in forward-thinking media technologies, the business of entertainment, and a wide variety of storytelling platforms.
Opening in Fall 2021, the Howard B. Fitzpatrick Pavilion is an outstanding addition to SFTV's industry-leading facilities. With the addition of the Pavilion, we deepen our ability to nurture students' digital learning experiences and will continue to enthusiastically pursue resources that support those endeavors. Learn how you can support SFTV's initiatives.
Fast Facts
Designed by world-renowned architecture firm SOM
Flexible classroom spaces
Two screening rooms
Immersive media lab
Post-production studio
Camera-directing stage
Flexible motion-capture area
State-of-the-art 86-seat theater with 4k projection
If you are interested in supporting the Fitzpatrick Pavilion for the first time or at a greater level, your gift will contribute to creating an interior experience of digital learning equal to the brilliant and expansive architectural design of the physical space.
Take a Tour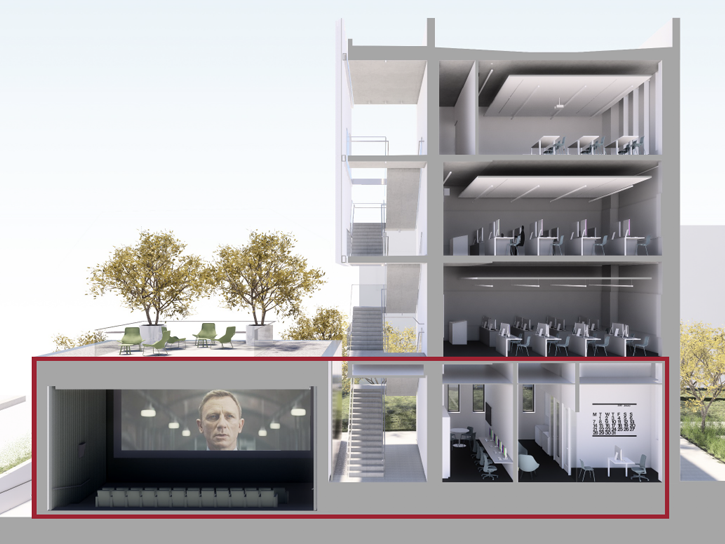 First Floor
• Steed Family Innovation Wing • Theatre • Cosgrove Garden • Courtyard • SFTV Student Success Center • South Park • North Park • Breezeway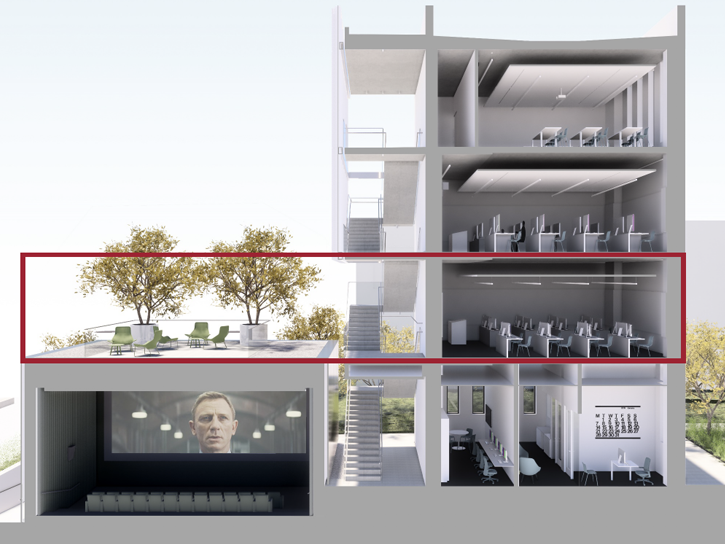 Second Floor
• The Fletcher Jones Foundation Innovation Lab • Post Production Lab • Rooftop Garden • Innovation Classroom • Student Collaboration Lounge • Classroom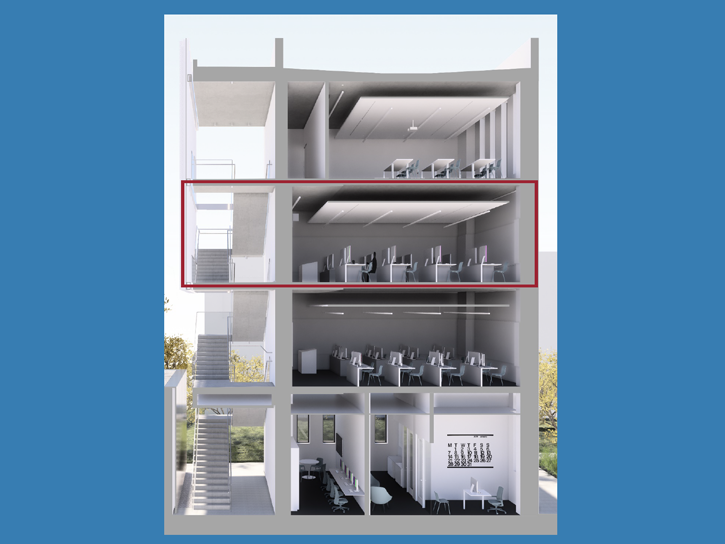 Third Floor
• Animation Lab • Flex Classroom (3) • Student Collaboration Lounge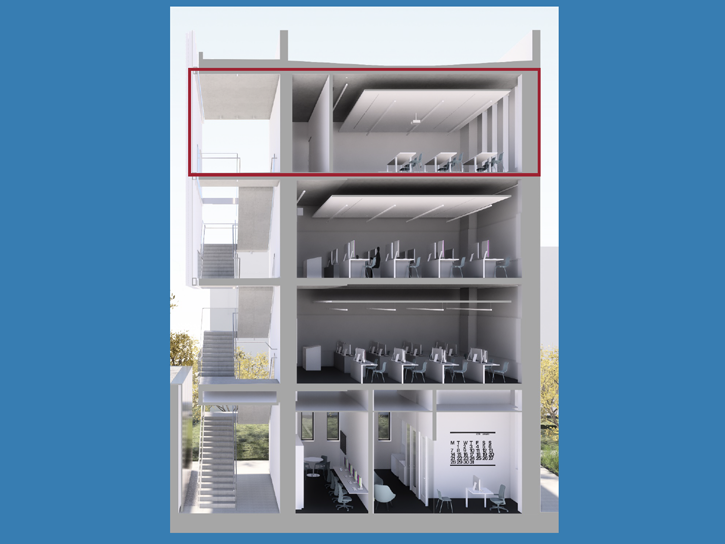 Fourth Floor
• Flex Classroom (5) • Student Collaboration Lounge • Screenwriting Village