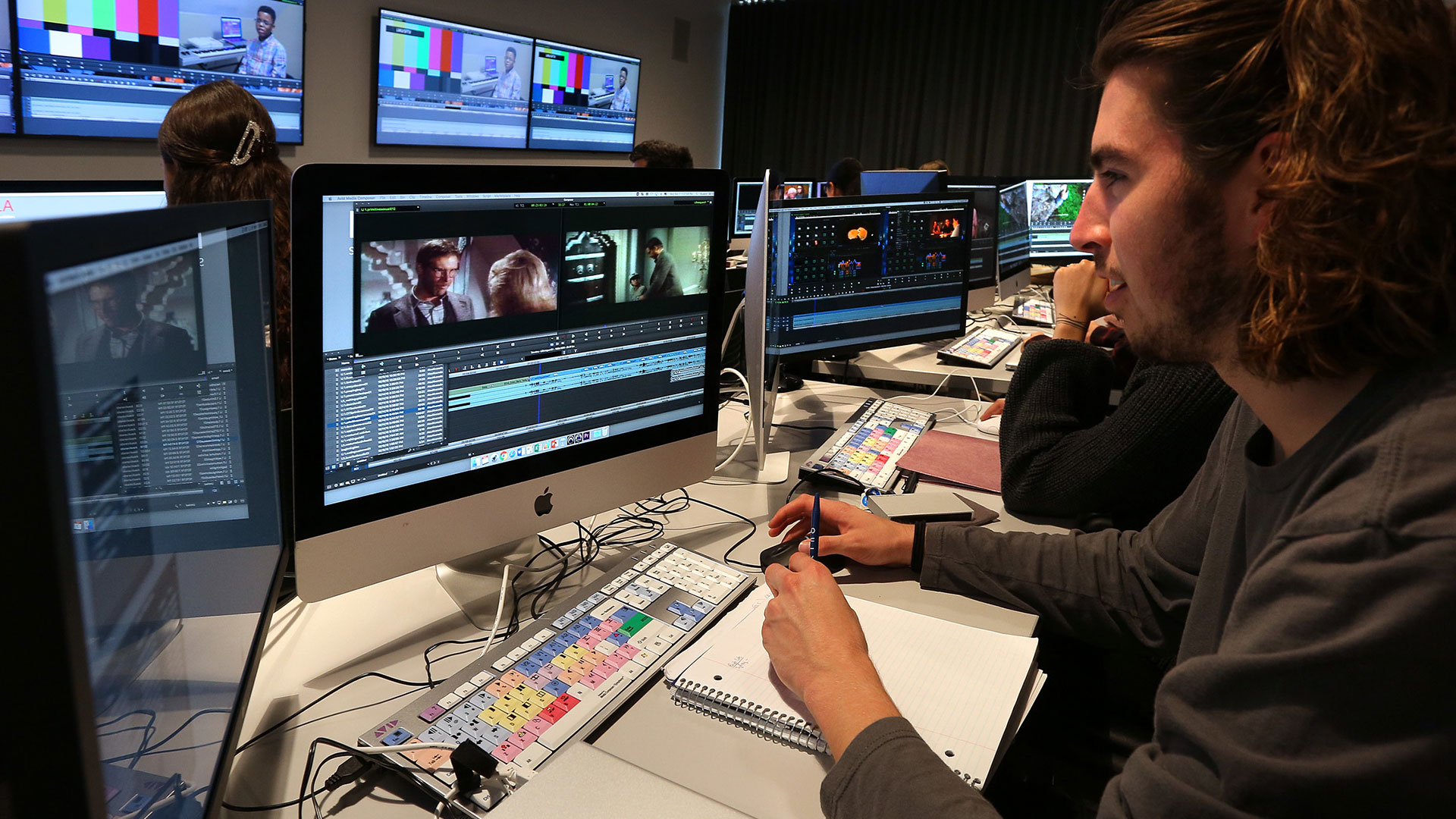 LMU's School of Film and Television (SFTV) in Los Angeles is consistently ranked among the top 10 film schools in the country. We create storytellers and industry leaders through coursework, projects, and an emphasis on close mentorship and collaboration. They go on to use the power of media and entertainment to enlighten and inform audiences, to deepen our connections to one another, and to broaden our understanding of the world.
Small class sizes and a collaborative, hands-on approach provide a personalized experience for every student. Our curriculum pairs a broad liberal arts education with specialized coursework in each major beginning in the first year. This combination offers a solid foundation of knowledge for students to develop their artistry, voice, and vision and discover their unique perspective on the world. With guidance from experienced faculty, they're trained in both the creative and practical aspects of telling stories for the screen so they're prepared to put their creativity to work.
SFTV's talented students own the rights to their projects, and they graduate with the skills, knowledge, and confidence they need to thrive in a constantly changing industry.
Get a Real-World Education
LMU's recognized strong connections to the entertainment industry offer educational benefits both in and beyond the classroom, providing access to a broad range of industry professionals, visiting instructors, special programs, and invaluable partnerships. To date more than 400 partner companies have hired SFTV students as interns, and more than 70 percent of our undergraduate students have participated in an industry internship during their time with us.
Learn from Experienced Faculty
Our distinguished faculty are a diverse mix of working professionals, award-winning artists, and seasoned mentors who work closely with undergraduate students to encourage collaboration, creativity, and innovation. Intimate classes and supportive relationships give undergraduates unparalleled access to both our faculty and our cutting-edge facilities and equipment.
Academic Majors & Minors
Special Programs