Events & Programming
An SFTV education goes beyond the classroom with special programs, film screenings, guest speakers, and more, bringing students together with some of the top names in the industry. Have questions? Suggestions? Reach out to industry@lmu.edu
SFTV's Event Series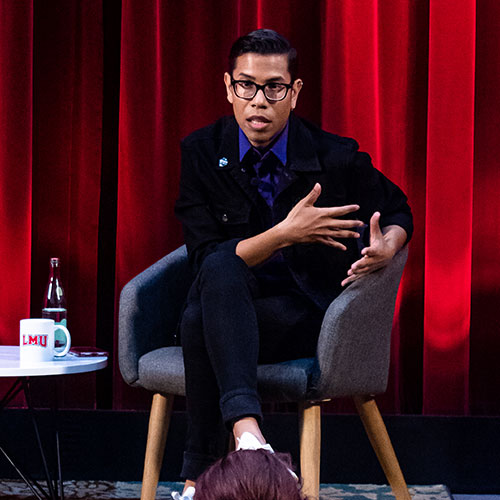 SFTV in Conversation
This series connects SFTV students with today's greatest storytellers through conversations that explore their career trajectory and knowledge of their craft.
SFTV's Screening Series
SFTV partners with studios and popular streaming platforms for a sneak peek of the most anticipated films and television shows before release as well as screenings of indie film festival gems.
Lets Talk:
Our new conversation series gives all SFTV students access to a panel of industry insiders so they can learn about opportunities, best practices, and expand their filmmaking network.
Key Players
This series connects Graduate SFTV students to gatekeepers and key decision-makers in the industry through informal, small group meetings with an emphasis on expanding students' networks and understanding of current industry trends.