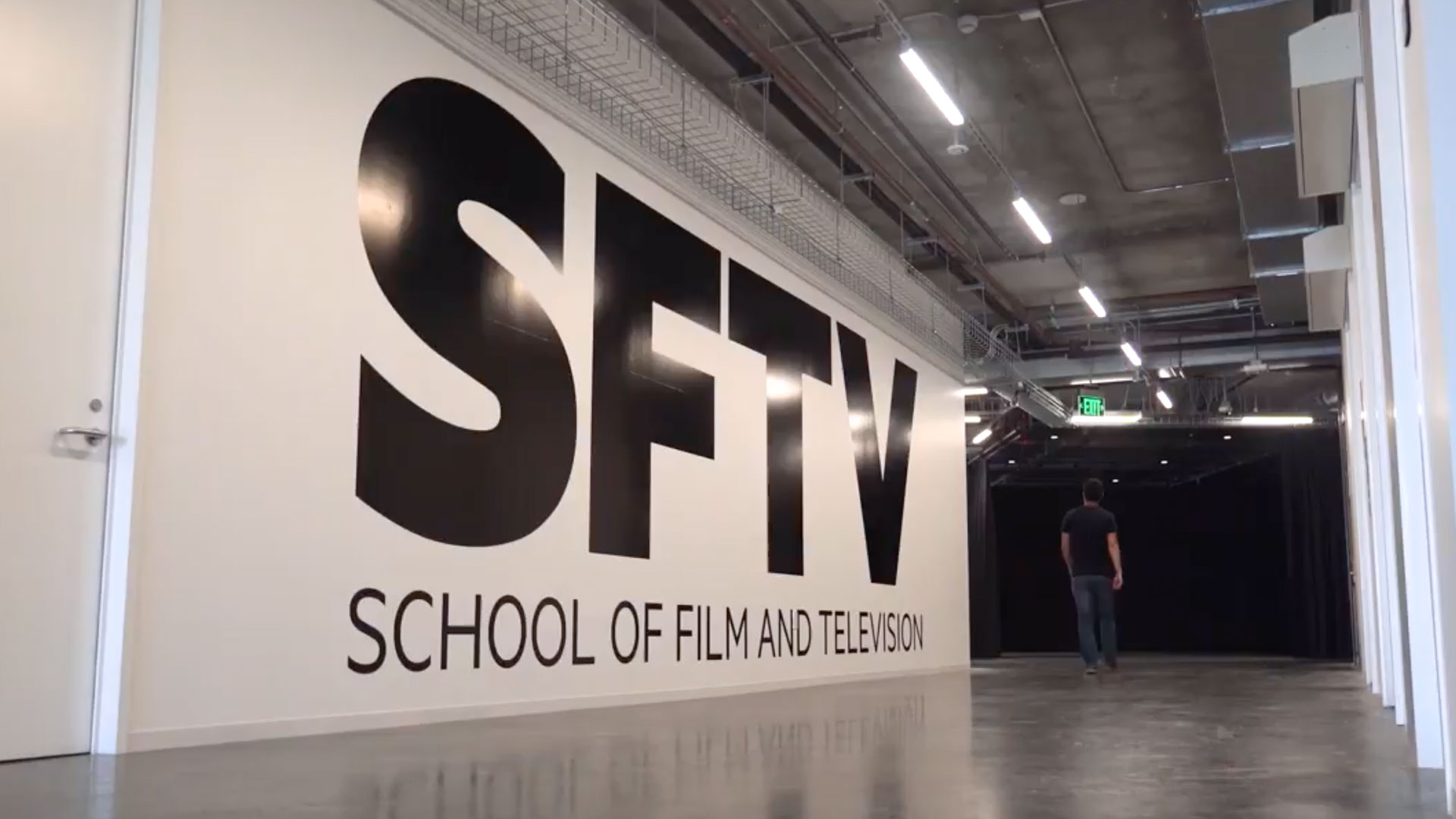 LMU's School of Film and Television is consistently ranked among the best film schools in the world, and has been named one of the top 10 film schools in the U.S. by the Hollywood Reporter. Our small class sizes, cutting-edge facilities and innovative, student-centered curriculum provide unique opportunities for students to hone their technical and creative skills as they prepare to become the next generation of storytellers, scholars and industry leaders.
Location, Location, Location
LMU's beautiful bluff top campus is situated just a few miles from Silicon beach and within a half hour of all the major Hollywood studios. SFTV takes full advantage of its prime location in the entertainment capital of the world. Our students benefit from broad industry access to industry-leading companies, including Amazon Studios, HBO Max, The CW, Disney, Nickelodeon, Sony, DreamWorks and Paramount.
Cutting-Edge Technology & Facilities
State-of-the-art facilities & equipment provide students with the tools they need to bring dynamic stories to life—and master technical skills that translate directly to the workplace. SFTV students work with the same equipment and technology currently used by professional studios, including:
Red One digital cameras
Advanced editing suites
Movie Magic Scheduling and Budgeting software
Tapeless production and post-production workflow
Cutting-edge digital animation technology and virtual cinematography
Visit our Facilities page for a complete list of current technology, equipment and facilities.
Personalized Learning
Student-centered programs, individualized learning and one-on-one mentor relationships are what truly set the School of Film and Television apart. Our average 12:1 student-to-teacher ratio gives students superior access to our award-winning faculty and allows students to build meaningful, collaborative relationships with both professors and peers.
A Long Tradition of Humanism
An LMU education is grounded in centuries-old Jesuit tradition with deep roots in humanism. Our commitment to educating the whole person pursues a broader range of knowledge and understanding that encourages students to see themselves in others. As part of this mission, the SFTV curriculum is anchored in humanistic storytelling, inspiring students to explore the human condition in ways that inspire and engage as well as entertain.