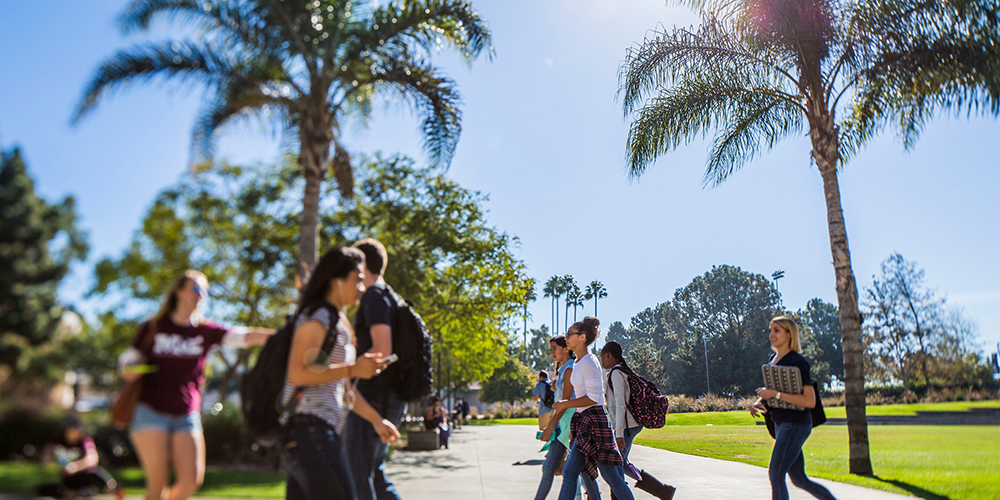 With over 200 student organizations at Loyola Marymount University — such as clubs, sorority and fraternity chapters, honor societies, service groups, sports teams, and more — SFTV students have a ton of opportunities to get involved, contribute, lead and make lasting friendships along the way. Check out our shortlist below and view all LMU organizations here.
Delta Kappa Alpha
As a National organization with over 75 years of history and alumni, members of DKA are connected to the top cinema students from top cinema schools at universities such as USC, NYU, UCLA, Chapman, UT Austin, LMU, Columbia University, and many others. The Theta Chapter was founded at Loyola Marymount University in 2013 and has quickly grown into one of the premiere organizations on campus. Our chapter has provided the film school at LMU with unique support by organizing film screenings, running professional speaker series, and contributing to the film productions. With alumni working at companies such as DreamWorks Animation and CAA, the Theta chapter has made significant strides in its growth and industry impact.
LMU Animation Club
Welcome to the LMU Animation Club where we celebrate all things animated. From TV shows to video games and even rocking VFX, if moving frames are involved you can bet that we'll love it too! We do industry panels, guest speakers, movie nights, and bonfires! No drawing skills required! Check us out on Facebook for more information.
LMU SFTV Storytellers/Students of Color (SFTV-SCO)
LMU's School of Film and Television Students of Color Organization (SFTV-SCO) dedicates itself to empowering and increasing visibility of students of color by creating career, networking, and social opportunities to help students of color better succeed in film school and in the entertainment industry at large.
We welcome all graduate, undergraduate, and International School of Film and Television students of color, including Asian/Pacific Islander, American Indian, Black/African-American, and Latino/Hispanic. This student-led organization will utilize strategic solutions, including but not limited to: industry development and mentorship, outreach, special events, social media, and special training.
While academic and career-oriented success for students of color are our goals, SFTV-SCO-sponsored social activities will play equally important roles in fostering belonging among students in what can sometimes be an uncomfortable campus environment.
Social: Facebook Group | Facebook Page | Instagram
LMU SFTV Womxn's Society
The LMU SFTV Womxn's Society is here to create a safe, engaging and collaborative space for students of the School of Film and Television who are women-identifying, non-binary, or otherwise interested in advocating for and celebrating the diverse perspectives that center these voices! Through casual student round tables, instructional workshops and Q&A presentations featuring industry professionals currently working, as well as, entertainment veterans, the SFTV Womxn's Society hopes to support and encourage members to discover and reach their fullest potential both in school and beyond. The LMU SFTV Womxn's Society was founded by Alana Katzner and Leigh Cousins in 2008, and filed as a registered student organization by Karen Joseph-Adcock in 2017.