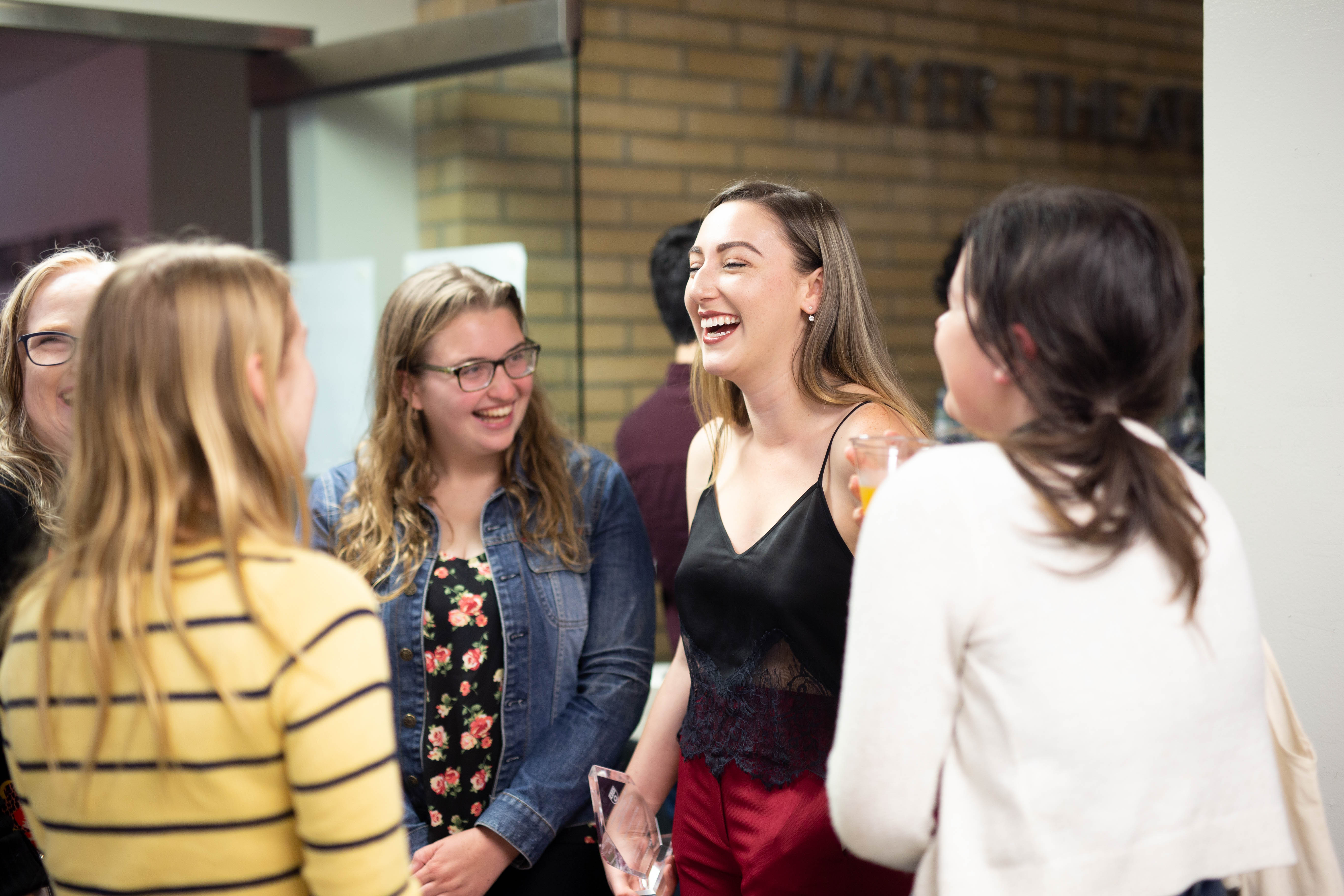 An SFTV education goes beyond the classroom with special programs, film screenings, guest speakers, and more, bringing students together with some of the top names in the industry with our events and programming. From student organizations to study abroad, SFTV students are encouraged to stay connected, get involved, meet new people, experience new things, learn and grow.
Connect with the LMU Community on LEO
LEO is LMU's online student engagement platform and a hub for all campus events and involvement opportunities. As a member of SFTV's page, you'll learn about upcoming events and read the latest news.
Student Resources
The opportunities available to our students are endless! Learn more about student organizations within the SFTV community, the first-year living learning community, and study abroad programs with SFTV faculty leads.
The Student Production Office (SPO) provides current students with forms and information needed to complete their projects. Resources extend beyond SFTV as well, with wellness contacts across campus to provide ample support.