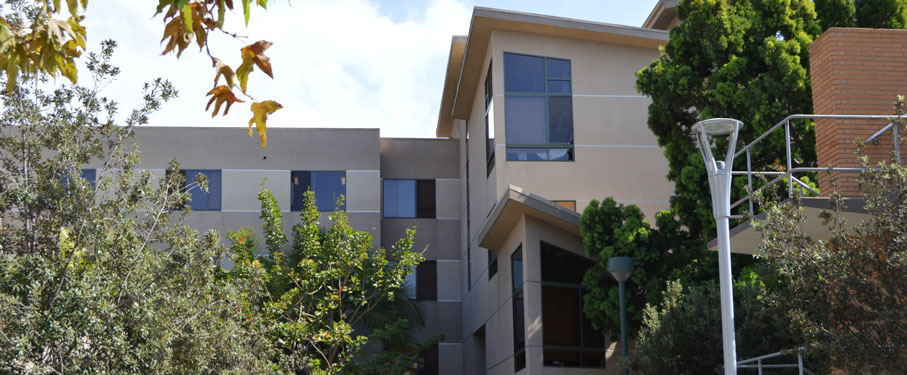 SFTV now offers a Collaboration in Media Living-Learning Community for 20 to 24 first-year students in a wing of Del Rey South on North Campus. (Note that housing arrangements will be modified for fall 2020 due to social distancing requirements caused by Covid-19. Check LMU's Housing website for more information.)
This community will help students jump-start their college careers by putting them in close proximity with peers who share their interests. Students will be able to:
Quickly meet classmates who are studying the full range of majors and disciplines at SFTV
Interact closely with the community's co-directors, who will be SFTV faculty members
Enjoy on- and off-campus activities arranged by co-directors, such as studio visits, show tapings, and watch parties for major awards shows
Community members will take two courses together with fellow members during the freshman year, one in fall (First-Year Seminar: History of Television) and one in spring (a one-unit course to be determined). These classes will foster relationships that lead to successful collaborations on projects in later years of the program, and even beyond college.
Spots in SFTV's living-learning community are available by application only. Applications for Fall 2021 will open up on March 16th through LMU's general housing process.